Transforming Learning Across the Curriculum
Pie Corbett & Julia Strong
Regular price

Sale price

£32.99

Unit price

per
This book includes 60 film clips to illustrate the process.
This Talk for Writing guide to making language across the curriculum a practical reality, takes you step-by-step through the Talk for Writing process, showing how to adapt it to suit the linguistic demands of all subject areas. It illustrates how to get students from nine to nineteen to internalise the varying linguistic demands of all subject areas by talking their way to understanding.
Further description

There is a wealth of online resources accompanying the book, including:

• Over 60 video clips from a wide range of curriculum areas from upper KS2 to KS5

• Guidance notes to help you use the videos for staff training across a school or within a subject area

• Downloadable handouts to help you put the process into practice.



Julia Strong explains more about the preview pages:
"Transforming learning across the curriculum is in full colour. This not only brightens up the pages but enables the book to illustrate how consistent colour coding can be used to help pupils transfer their learning from one subject to another. Page 18 below explains how magenta signals sentence signposts, green identifies all other generic phrasing and blue picks out the technical vocabulary of any topic. Each of the chapters by teachers brings out how their schools use colour coding to support learning. Page 228 explains how students are helped to internalise complex scientific terminology (coloured blue) in entertaining ways. Page 233 shows colourful text maps being used to support learning about how to interpret sources in history while colour coding is used to help the pupils identify sentence stems. The pictures, meanwhile, help the reader understand the power of the approaches described. The art work illustrated on page 293, speaks for itself as it shows how pupils imitate, innovate and independently apply their understanding about different artistic styles. The colour helps the quality of the pupils' work shine through"


"Who'd have thought that Talk for Writing could make such a difference to maths, PE and science? Packed with riches, the powerful Talk for Writing approach is applied in this book to the entire curriculum by the experts Pie and Julia, with outstanding results. You will find everything you need to be transformative in developing students' language acquisition and confidence in writing, no matter what the subject. Detailed rationale, links with cognitive science, endless practical examples across the upper primary and secondary curriculum and exemplary chapters written by teachers: get started!"
Shirley Clarke
Formative Assessment Expert


"In Transforming Learning Across the Curriculum, Pie Corbett and Julia Strong offer a compelling and eminently practical approach to mobilising effective writing in the classroom. This book is packed with usable strategies, whether it is for English or maths, or in primary or secondary school classrooms. A wealth of interesting school case studies bring alive the thorough, setp-by-step 'Talk for Writing' approach for the teacher-reader. Highly recommended!"
Alex Quigley
National Content Manager, Education Endowment Foundation (EEF)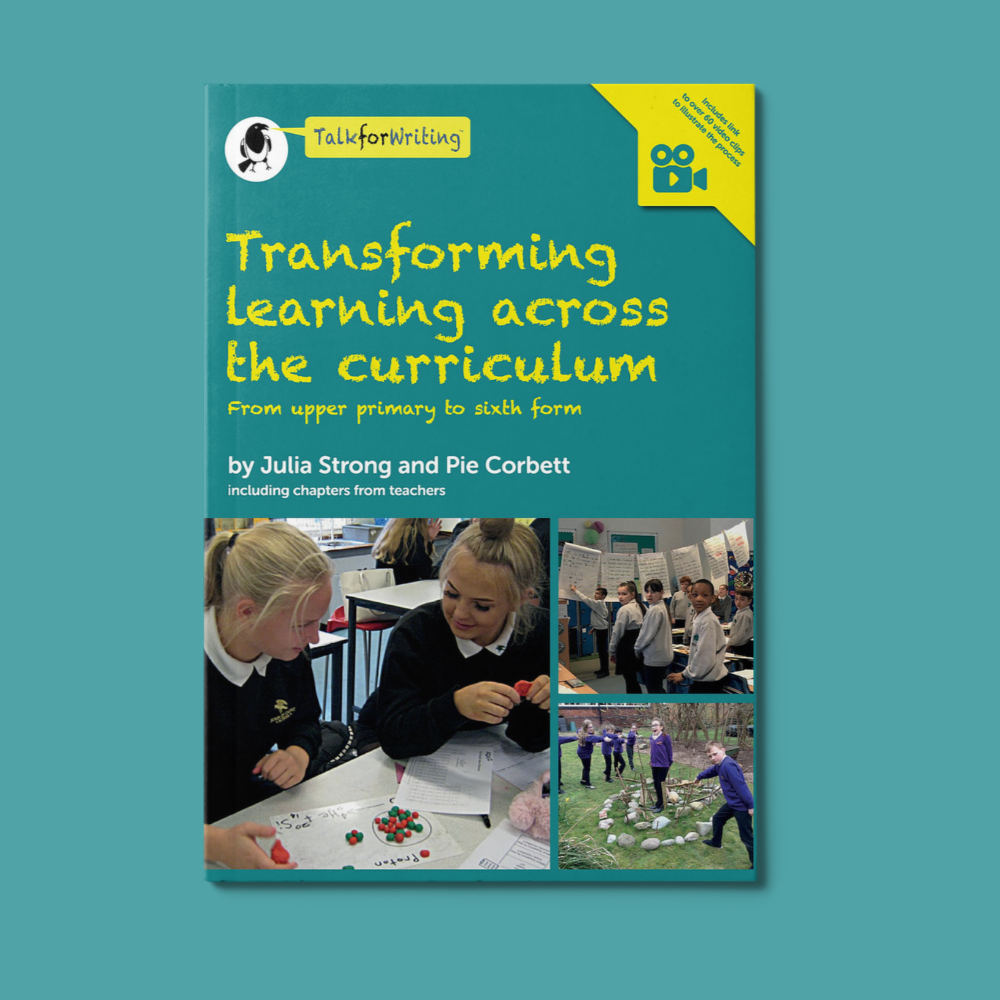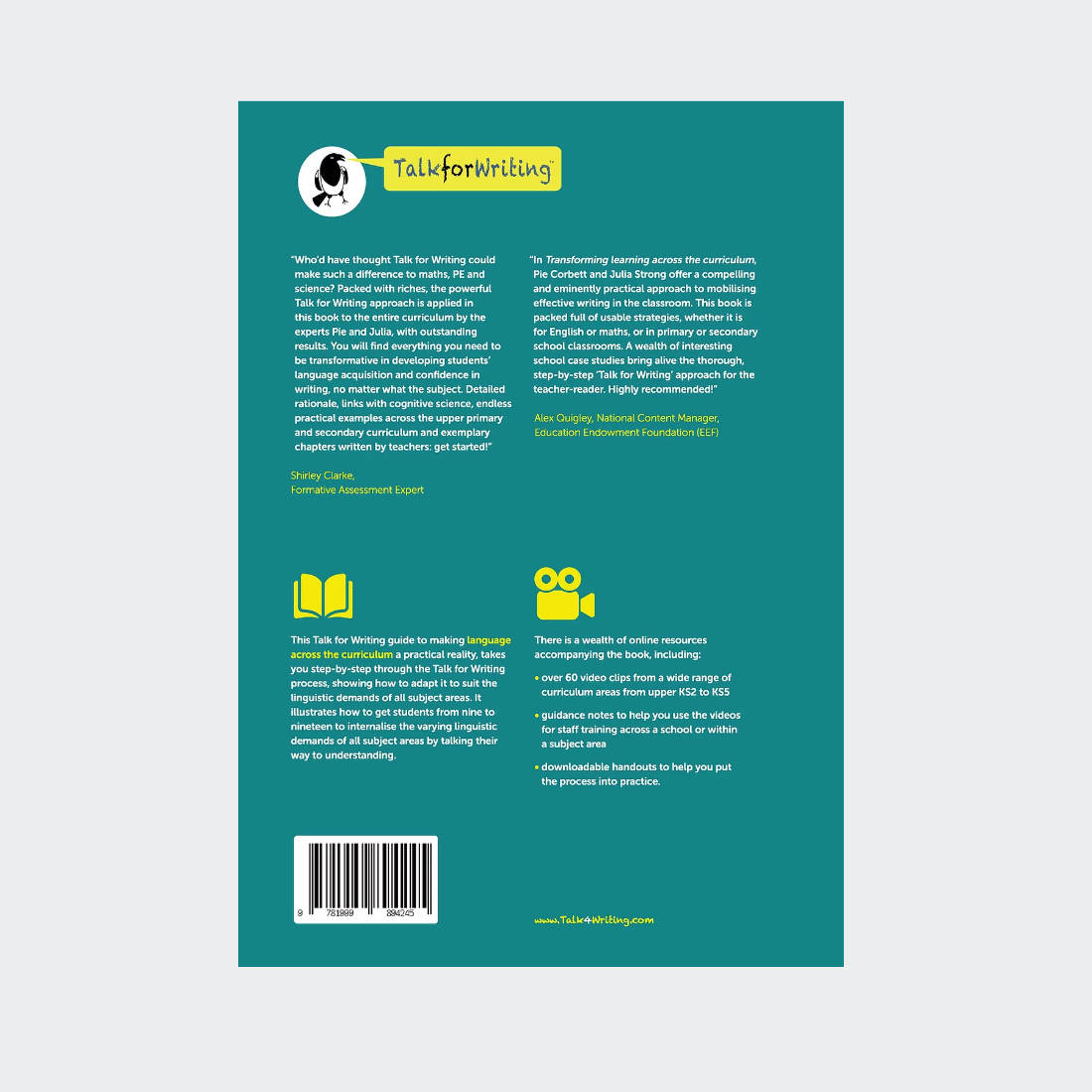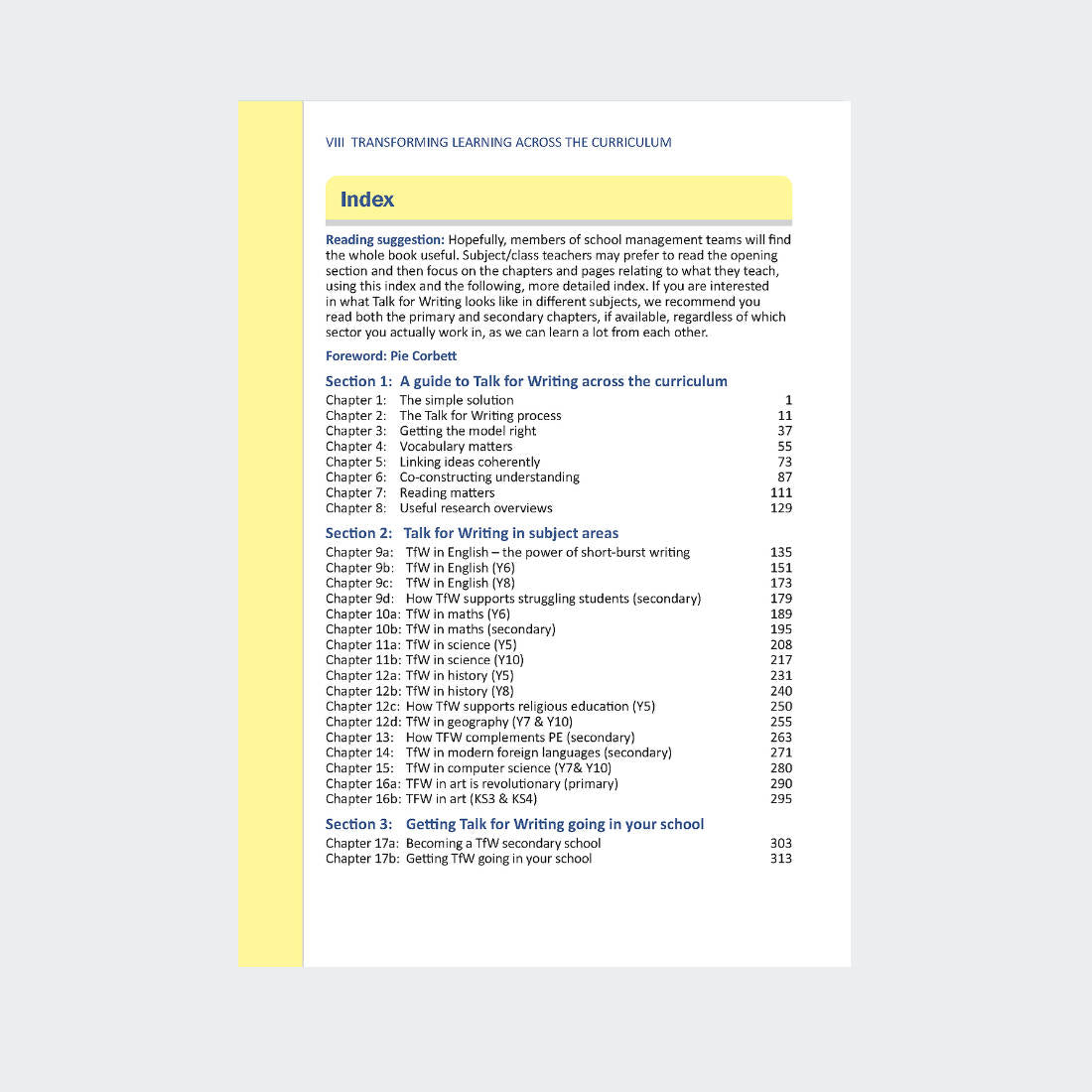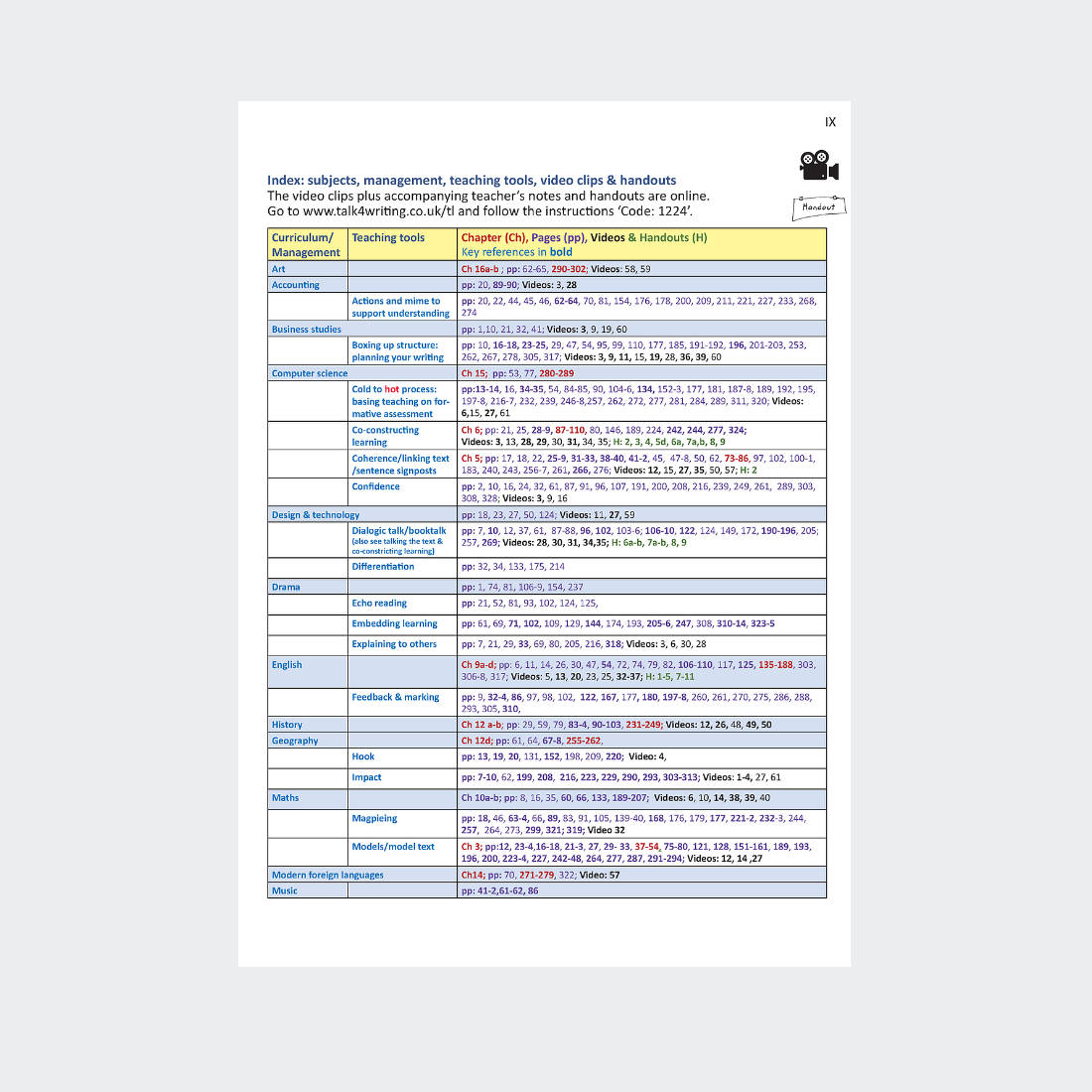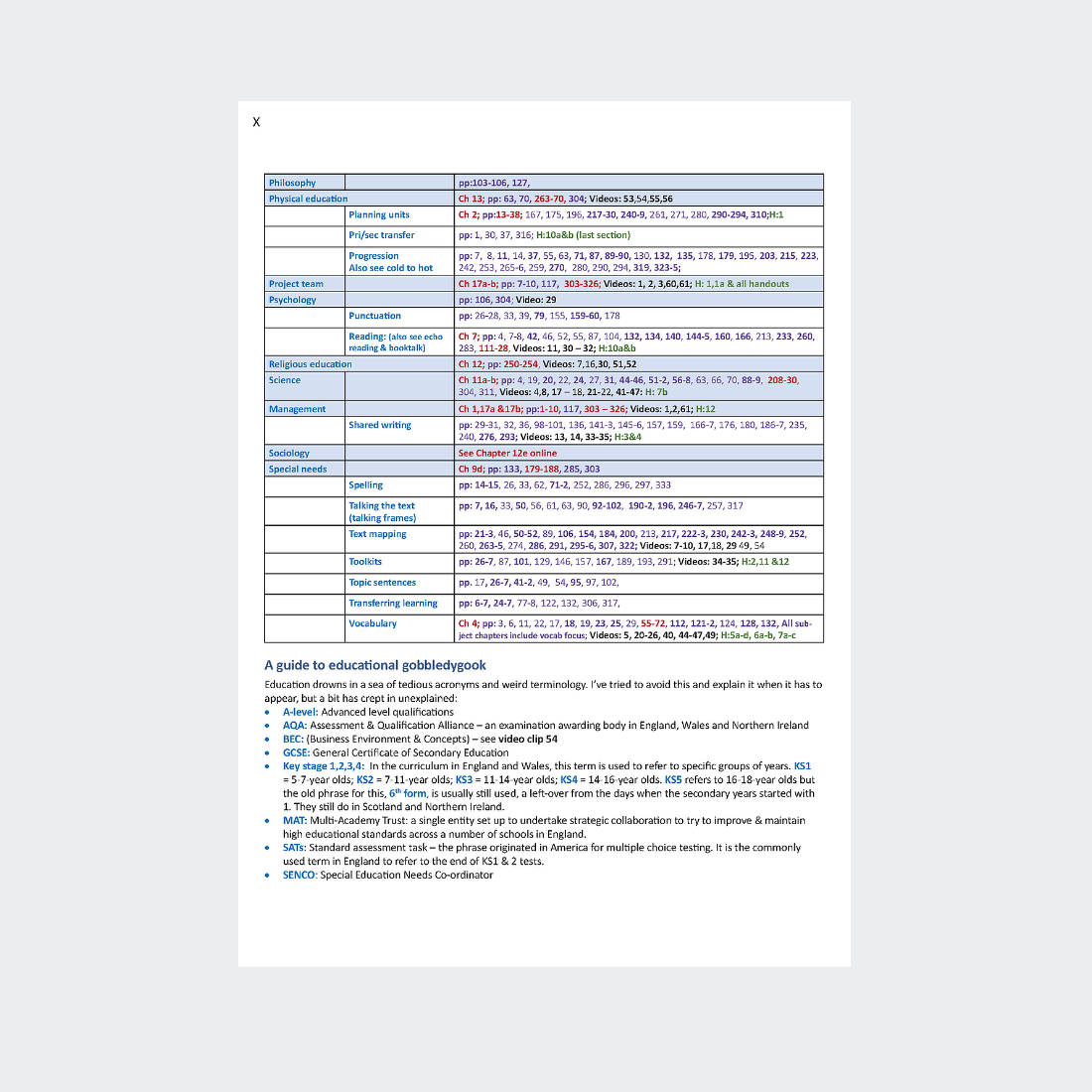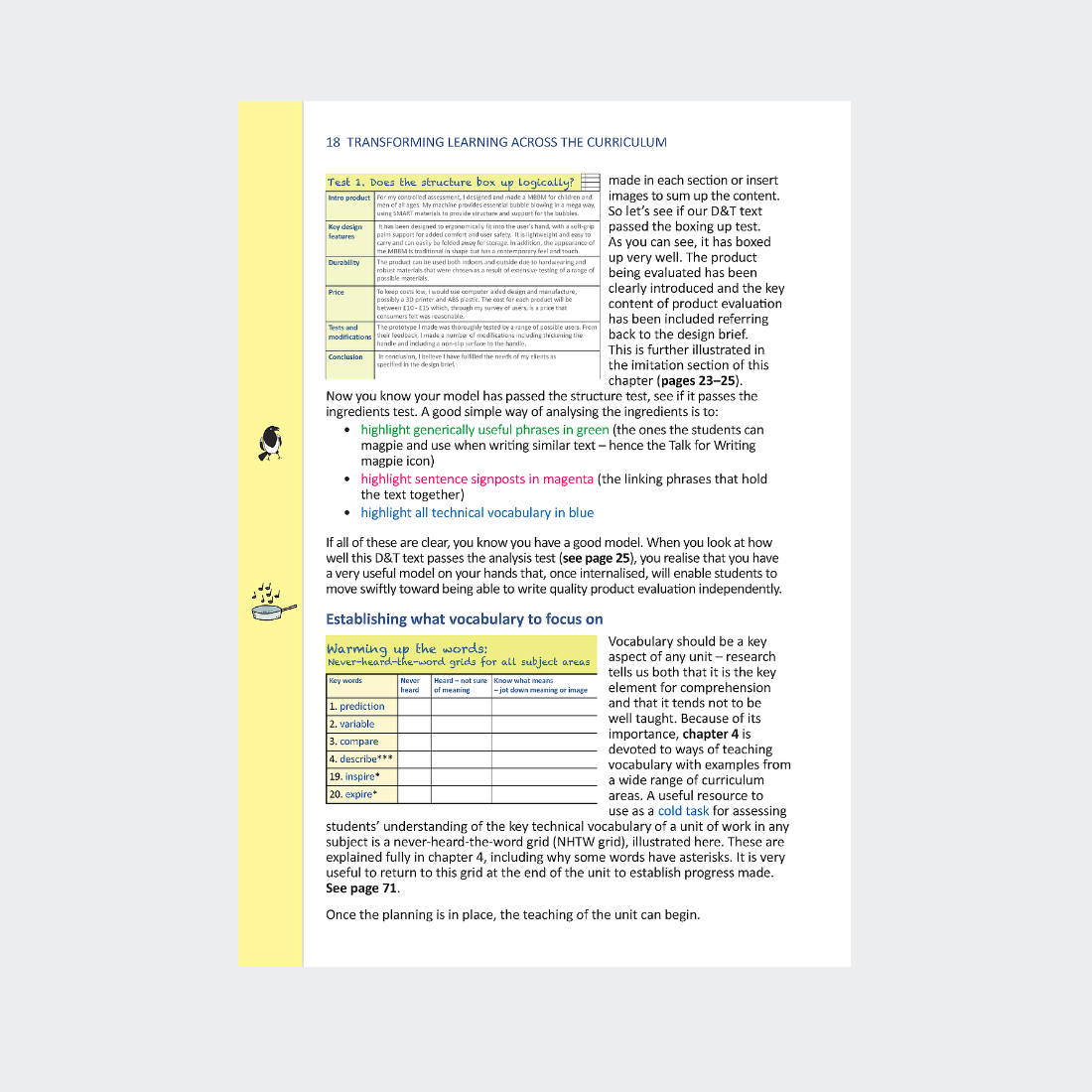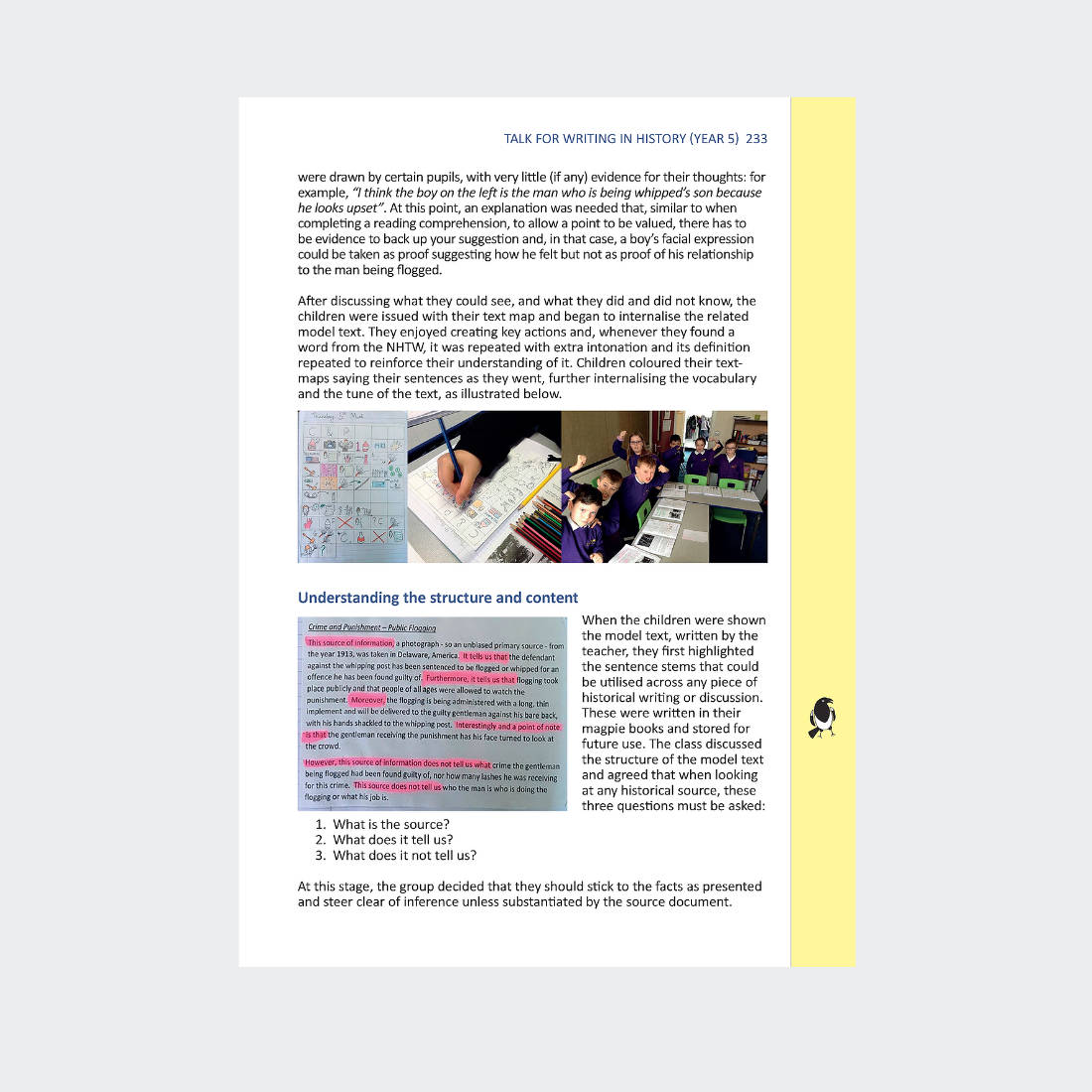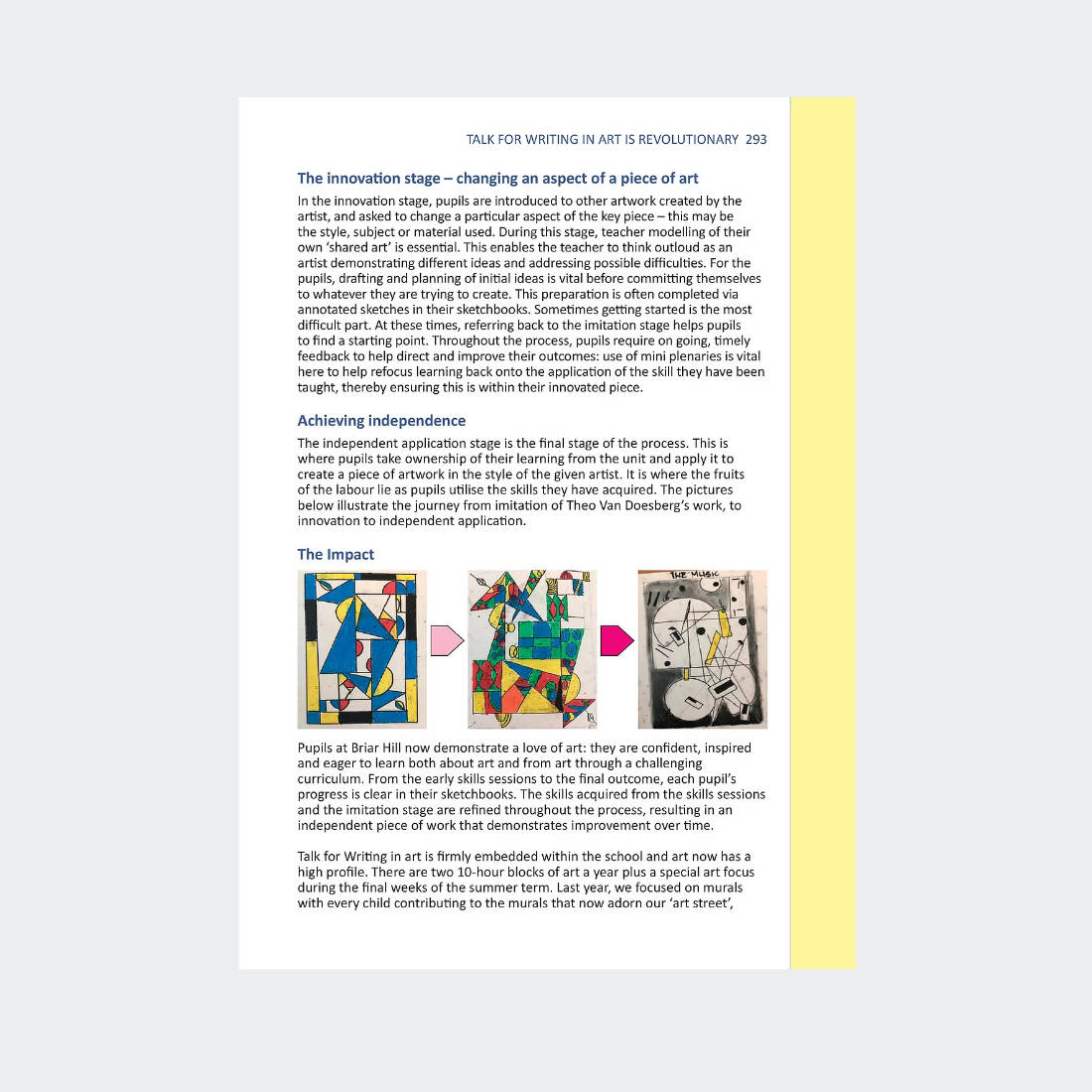 UK & international shipping

Invoicing available for UK schools

Got a question before you order?