Talk for Writing the Early Years
Pie Corbett & Julia Strong
Regular price

Sale price

£32.99

Unit price

per
This book includes 33 film clips to illustrate the process.
Pie Corbett's groundbreaking Talk for Writing approach has been successfully used by thousands of schools to teach writing creatively in an engaging way that motivates children. In Talk for Writing in the Early Years, Pie and Julia take this multi-sensory approach to Early Years settings introducing a simple way to inspire young children's language development through storytelling.
Further description

Children learn language through memorable, meaningful repetition. The Talk for Writing approach enables children to internalise the language of story so that they can imitate it, innovate on it and create their own effective stories independently. Talk for Writing in the Early Years will show you how to put rhyme and story at the heart of your work with children and parents so that young learners' language development and creativity flourishes.


This multimedia resource shows you how to:

• Select a story or rhyme the children will enjoy and tell it engagingly, encouraging the children to join in

• Use a story map so they can picture what happens

• Use actions to reinforce meaning and emphasise key language patterns

• Help children build a bank of tales, developing their linguistic repertoire


The online resources contain:

• Footage of Pie Corbett conferences with EY teachers showing Talk for Writing in action

• Clips of nursery children engaged in the Talk for Writing approach

• Advice on how to use the videos and handouts to train all staff in the approach

• Interviews with parents and nursery school teachers on the impact of Talk for Writing

• 21 stories with story maps


"Pie Corbett and Julie Strong have done it again! A fun, practical, down-to-earth guide to teaching stories and rhymes to young children and their families. Each well-researched chapter breaks the Talk for Writing process down into clear steps and provides a bank of time-saving resources that teachers can use to provide storytelling environments for their youngest learners... useful clips to demonstrate the activities and methods described in the book. 'Talk for Writing in the Early Years' is a must have for all early years practitioners."

Sarah Collymore, Headteacher, St George's CE Primary, Battersea, UK


"Even more exciting, the Talk for Writing project is set in the context of richly varied provision for play and learning in early years settings and successfully involves parents as first educators. It is so heartening to find the significance of stories and the shared writing and reading of Big Books in schools, promoted and explained... the real basics of literacy are set out clearly for professional and parents."

Marian Whitehead, Language and Early Years Consultant, UK


"This wonderful book is a welcome addition to the pioneering Talk for Writing series. The well-known authors of the widely successful Talk for Writing approach have effectively adapted the process for emerging readers and writers. The authors offer practical and insightful ways for younger children to engage with Talk for Writing to support their developing literacy. They carefully and systematically take readers on a journey through the multisensory imitation, innovation and invention stages that underpin Talk for Writing. The book is also packed with practical and imaginative resources for busy practitioners and accompanied by enriching video materials to support practice. The lively and entertaining sentence, spelling and story games are another invaluable resource to stimulate and moticvate young children, and the authors provide valuable guidance for practitioners to engage families in the literacy activities. This is an essential handbook for all early years practitioners."

Dr Janet Rose, Principal Lecturer and Award Leader in Early Years Education, Bath Spa University, UK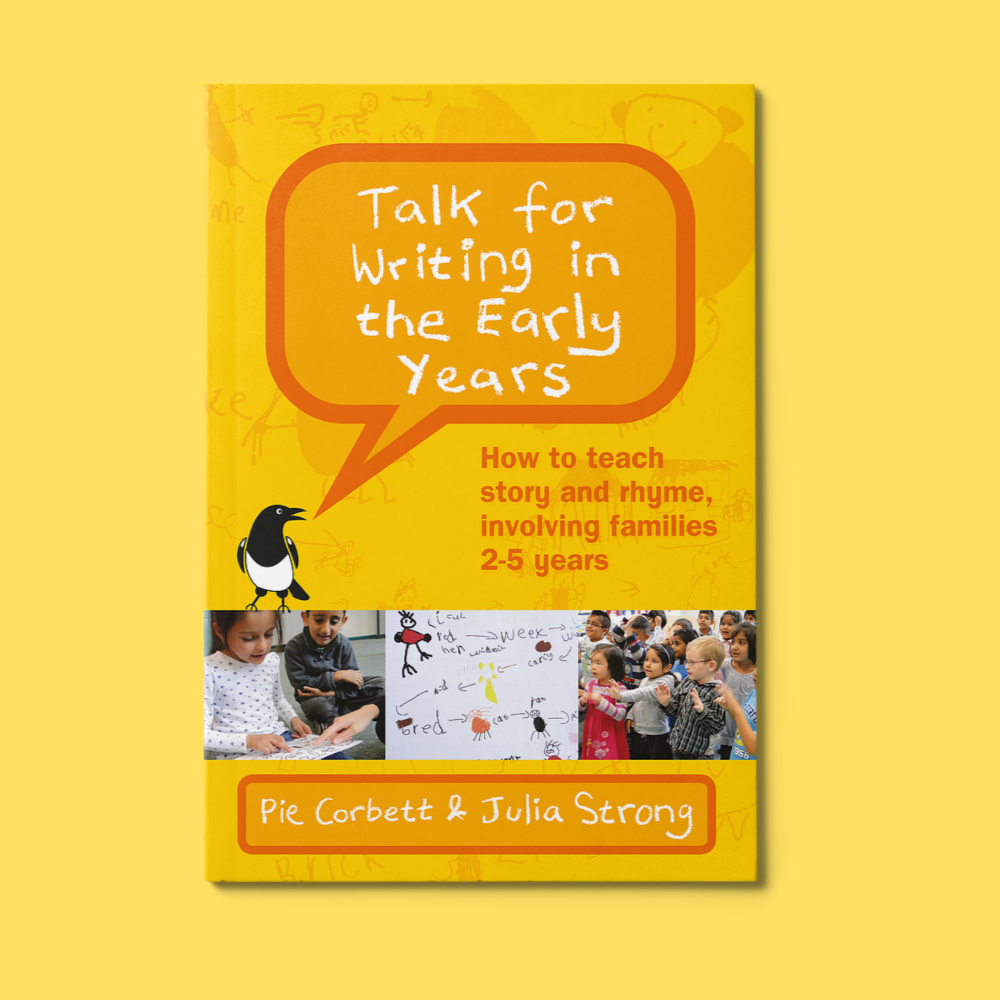 UK & international shipping

Invoicing available for UK schools

Got a question before you order?