Creating Storytellers and Writers
Pie Corbett & Julia Strong
Regular price

Sale price

£29.99

Unit price

per
This book includes 38 film clips to illustrate the process.
Creating Storytellers and Writers is the Talk for Writing guide to how to teach children to love writing stories through telling stories. If you're just getting started with Talk for Writing this is the first book you need.
This book takes you step-by-step through the Talk for Writing process so the children move from imitation to innovation to independent application.
Further description

The Creating Storytellers and Writers book:

• Shows you how to put formative assessment at the heart of your teaching.

• Demonstrates how to make shared writing progressively more challenging moving the children away from the model towards independence.

• Introduces how to insert free-writing opportunities at the end of each unit so that children can become creative independent writers.


Our online guide illustrates all stages of the process plus detailed training notes to help you use the resource across a school. In addition, there is a wealth of handouts to help you create your own units including:

• An overview of planning for EYFS to Year 6 showing how to follow-up a storytelling unit with related non-fiction units interspersed with free writing opportunities

• How to box up the underpinning structure of key story patterns, with a simplified version for KS1 and a more sophisticated version for KS2

• A wide range of model text

• An appendix of toolkits for the seven key story features (settings, suspense, characterisation, dialogue, description and openings & endings) showing what toolkit features to initially co-constuct with classes and how to progressively build on them year on year.

Julia Strong explain more:

"Creating Storytellers and Writers provides everything a teacher needs to fully understand the Talk for Writing process and help children become engaging storywriters. The book takes you step-by-step through the whole process, from the cold task, to help you have a clear baseline from which to assess progress, through to the hot task, to show you and the children what they have learnt and the progress they have made.

The imitation section takes you through how to 'hook' the children's interest, followed by engaging warming-up activities to help familiarise them with the focus and language patterns of the unit. Then it's time to orally internalise the model text with the help of a text map (see preview page 19). We advise on how to make the process more sophisticated as the children grow older and, having already absorbed key storytelling patterns, are ready and able to retell the story in their own words, embellishing features that they choose to focus on. The innovation stage (referenced on preview page 43) includes advice on how to make your shared writing really successful; how to move from hugging closely to the model to true originality that just links to the structure of the original. In such a way, the children's creative horizons are expanded by the approach not limited.

Creating Storytellers and Writers includes boxed-up plans showing the underpinning structure of the key story types, alongside detailed toolkits for the seven storytelling features: settings, suspense, action, characterisation, dialogue, description and openings & endings (see previews). We show you how to co-construct these features with classes, building up their skills year on year. Understanding these tools, plus the structures of storytelling, will provide children with exactly what they need to became powerful storytellers.

Throughout the book, icons in the margins tell you where there are handouts to support understanding and online film clips so you can see the process in action. The film clips and related teacher's notes in the book can be used to support whole-staff training but they can also be used by individual teachers to hone up any features of their repertoire that they feel need polishing. Creating Storytellers and Writers aims to give teachers the skills to create their own units, and includes seven model texts to help you on your way."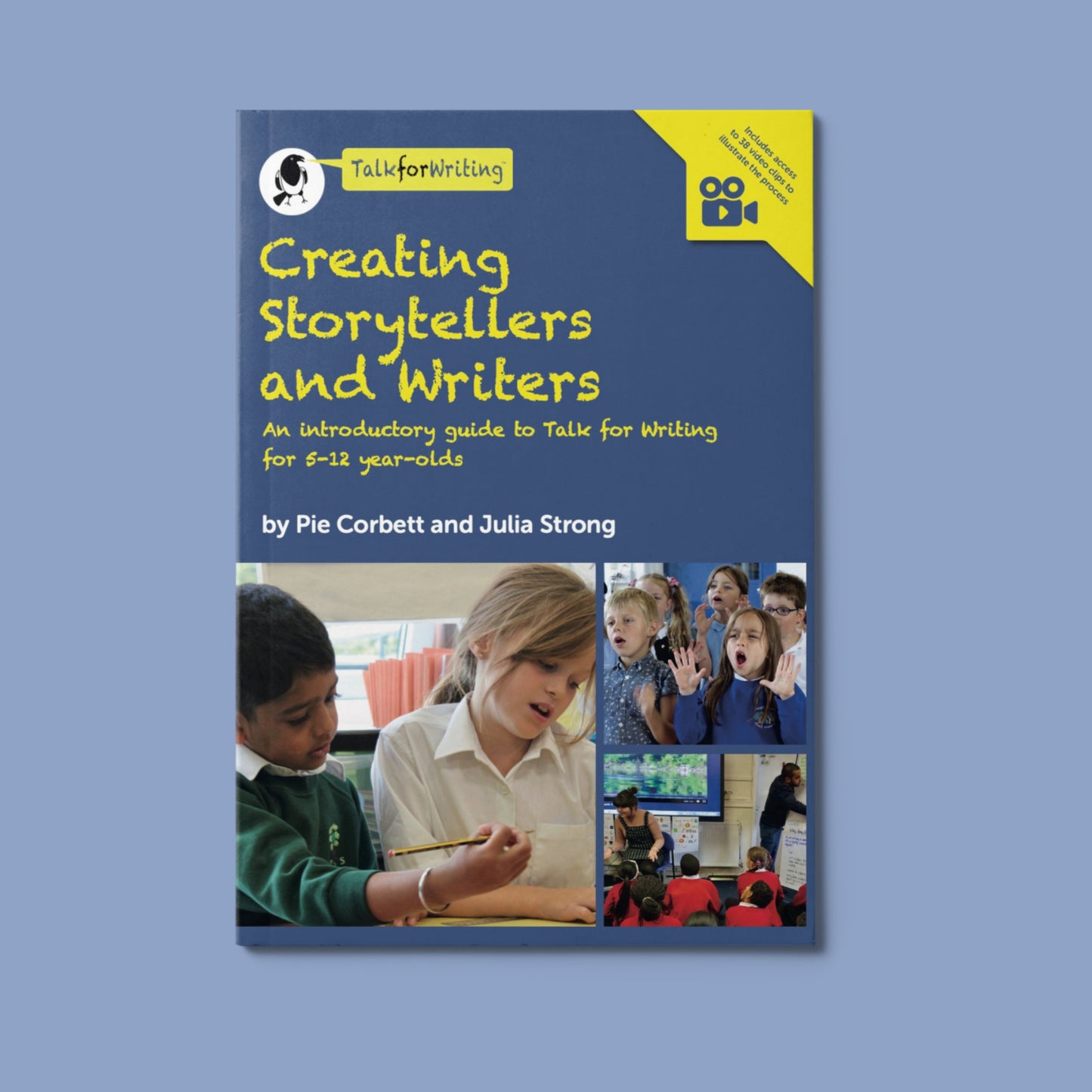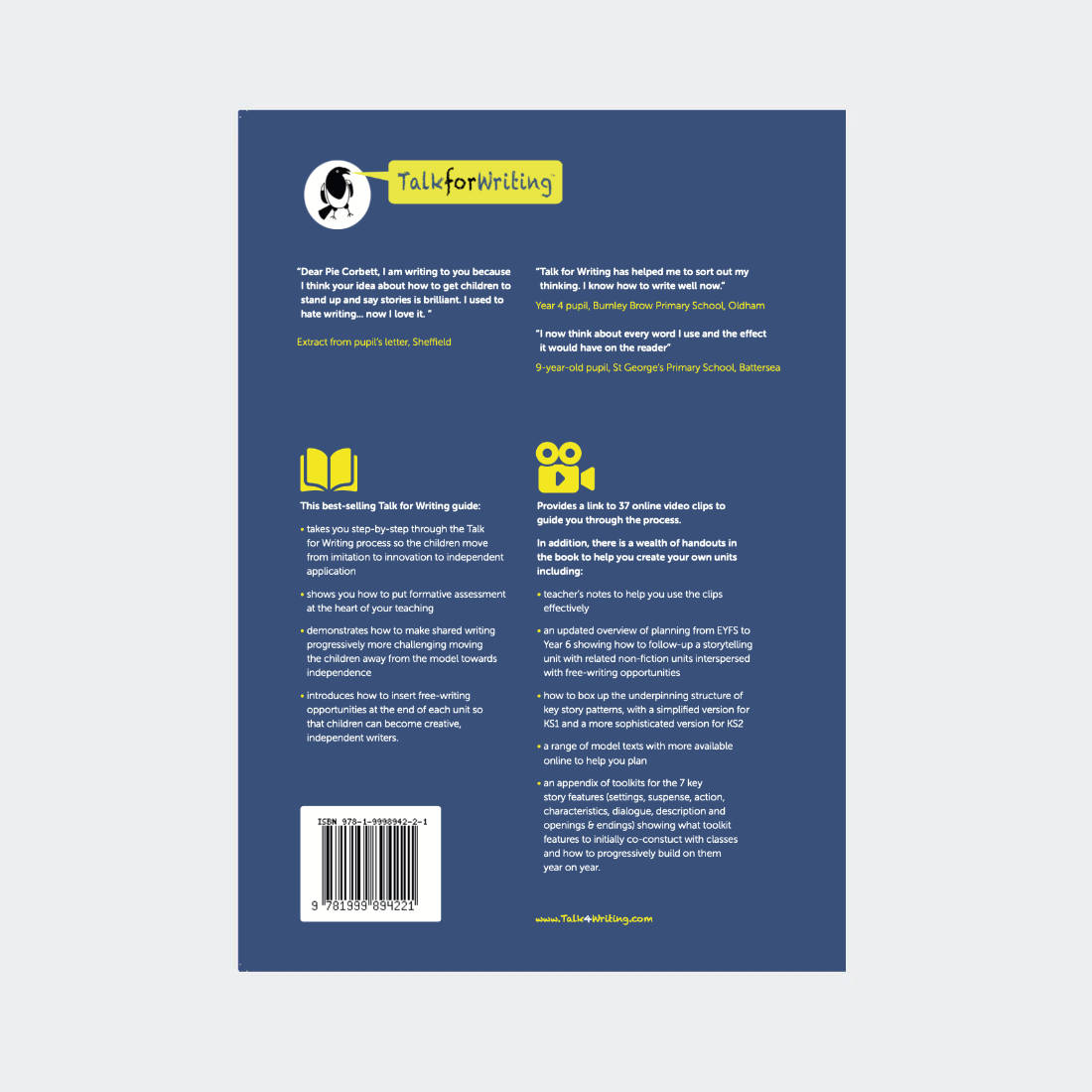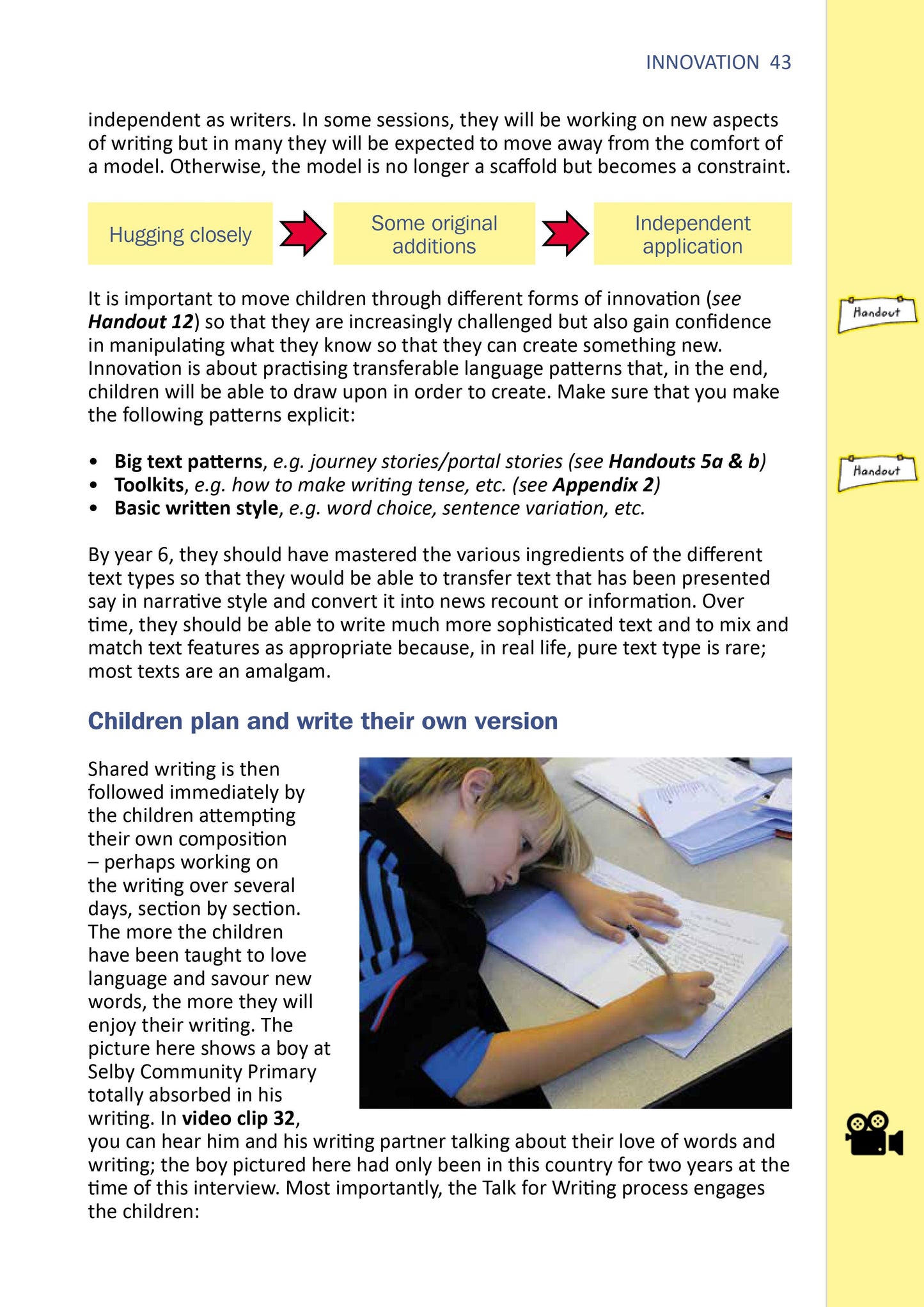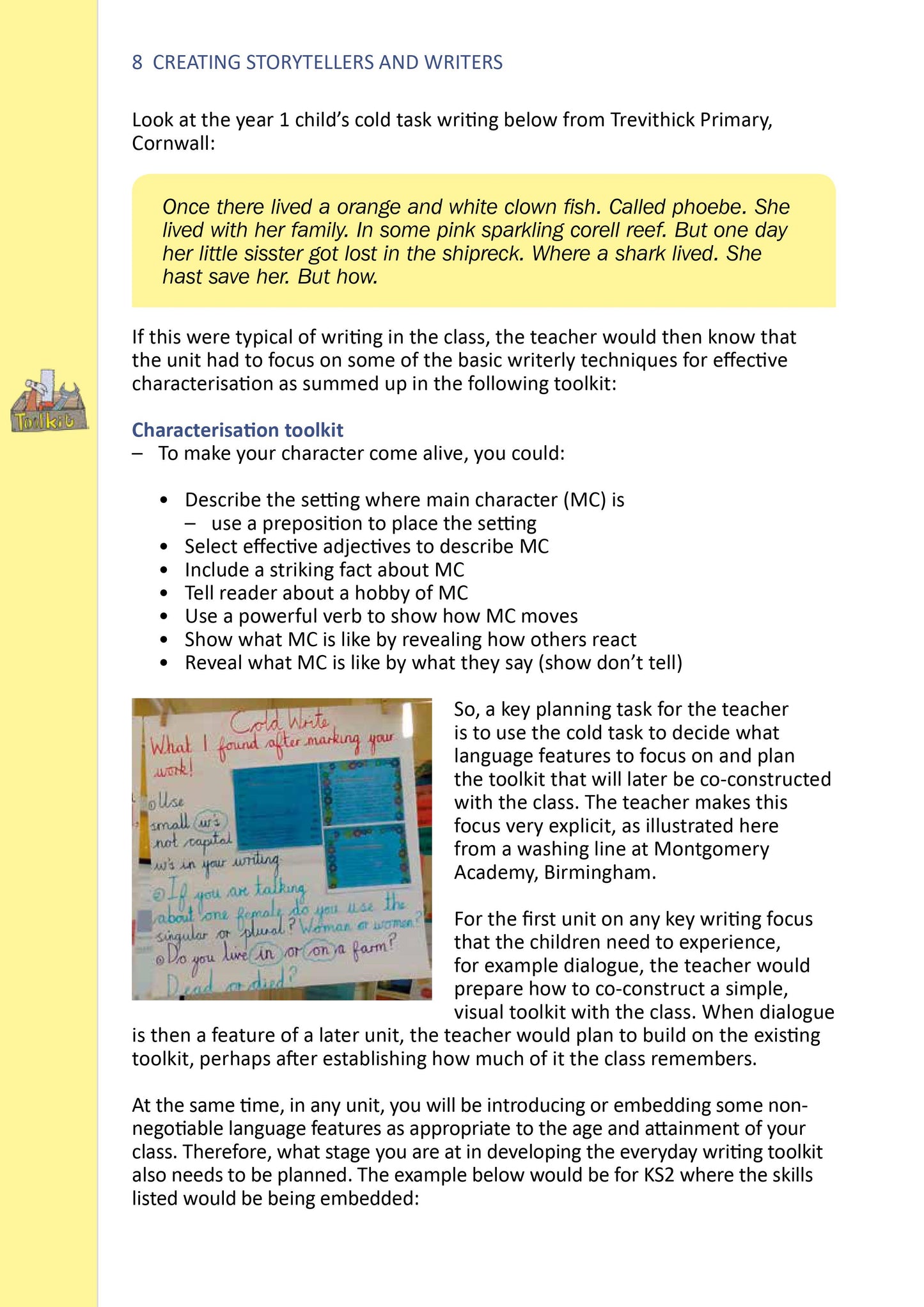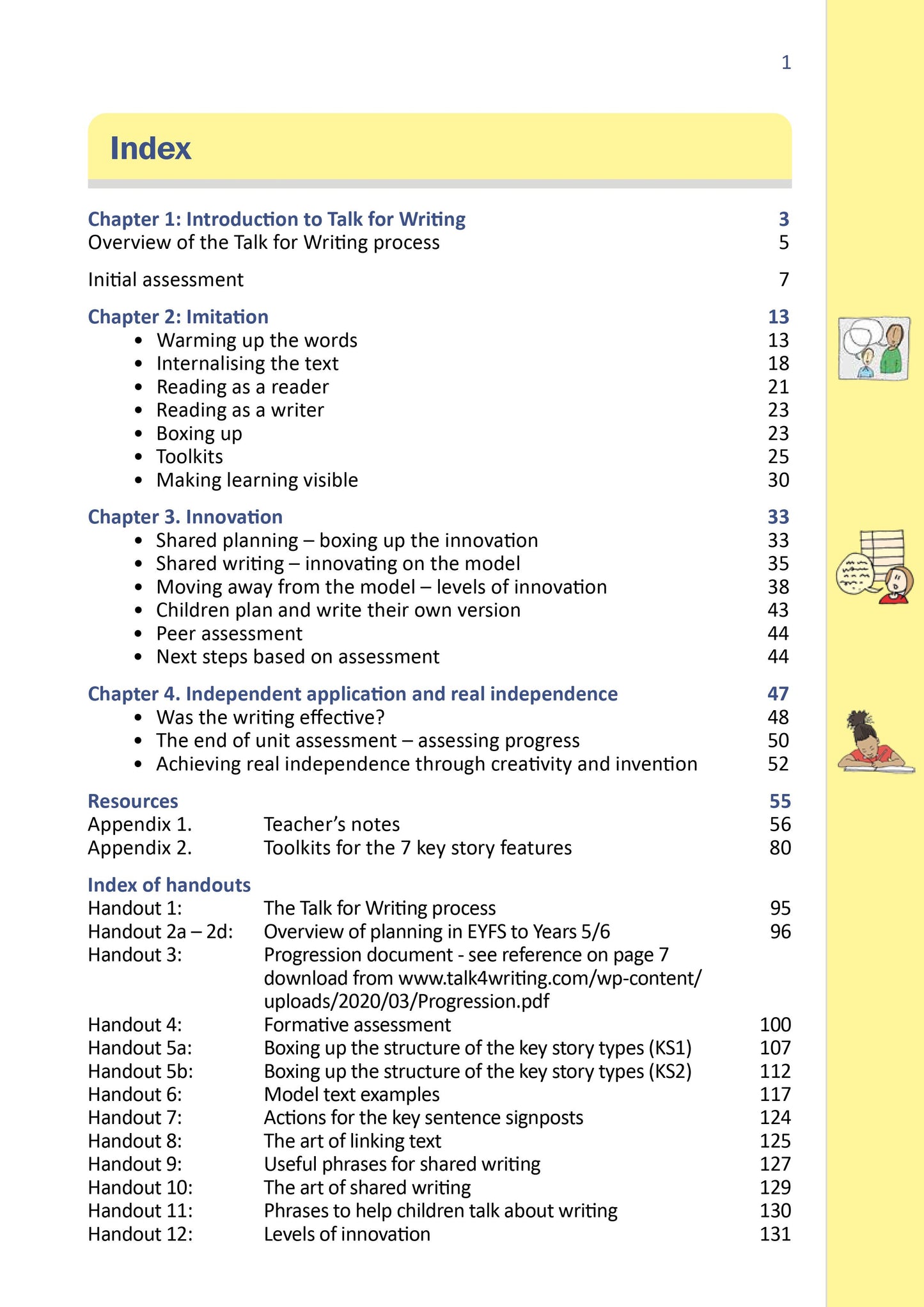 UK & international shipping

Invoicing available for UK schools

Got a question before you order?